ENTWICKLUNGSSTADT ist eine Ein-Mann-Produktion. Der Macher hinter der Seite bin ich: Björn, 37 Jahre, gelernter Verlagskaufmann und seit über zehn Jahren für unterschiedliche Firmen als Projektmanager und Leiter der Unternehmenskommunikation tätig.
Über Kritik, Anregungen und vor allem über neue Ideen freue ich mich immer, kontaktiert mich also gern:
Email | Facebook | Twitter | Instagram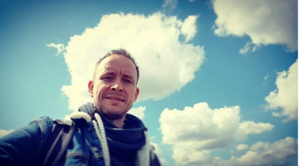 ENTWICKLUNGSSTADT is a one-man production. The creator behind the site is me: Björn, 37, a qualified publishing merchant, has been working for various companies for over ten years as a project manager and head of corporate communications.
I am always happy about criticism, suggestions and above all new ideas, please contact me:
Email | Facebook | Twitter | Instagram