Im Juni 2020 eröffnete eines der populärsten Parkprojekte der Hauptstadt. Im Stadtteil Prenzlauer Berg wurde der beliebte und über die Stadtgrenzen hinaus bekannte Mauerpark um acht Hektar erweitert.
Umbau des Parks als Folge eines Kompromissvorschlags
Um eine bauliche Veränderung des Areals hatte es jahrelangen Streit gegeben, zwischen der Senatsverwaltung für Stadtentwicklung und den Anwohnern. Kern des Konfliktes waren die Planungen des Senats, auf einem 3,5 Hektar großen Areal nördlich des Gleimtunnels 700 Wohnungen errichten zu lassen.
Nach langen Diskussionen hatte man sich 2016 auf einen städtebaulichen Kompromiss geeinigt: Für den Verkauf der 3,5 Hektar an das Bauunternehmen Groth Gruppe wurden dem Park-Areal zusätzliche acht Hektar zugeteilt, die formal zum Bezirk Wedding gehörten.
Verdopplung der Parkfläche
Im Zuge des Projekts wurden 2017 die Bezirksgrenzen angepasst. Das gesamte Mauerparkareal liegt nun im Bezirk Pankow. Ziel dieser Maßnahme ist es, eine optimale und unkomplizierte Bewirtschaftung der Parkfläche durch einen Verwaltungsbezirk zu gewährleisten.
Der ehemals sehr schmale Park wurde durch den Ausbau deutlich verbreitert, seine Grundfläche verdoppelte sich. Die Ergänzung des Parkareals wurde in den vergangenen vier Jahren baulich umgesetzt, bevor im Sommer 2020 das Areal für die Öffentlichkeit freigegeben wurde.
Gestaltung nach Entwurf von Gustav Lange
Gestaltet wird die Erweiterungsfläche nach dem Entwurf des Landschaftsarchitekten Gustav Lange, der schon den vorhandenen Mauerpark vor rund 26 Jahren plante. Signifikante Gesaltungsmerkmale das "alten" Mauerparks wie etwa die groben Granitblöcke, die im Park verteilt sind, werden auch im neuen Areal eingesetzt.
Wir haben uns das Areal einmal genauer angesehen und ein Parkareal im Herzen Berlins vorgefunden, welches von Anwohnern und Besuchern außerordentlich positiv angenommen worden ist. Das Areal zwischen Graunstraße und Jahnsportpark fügt sich hervorragend in die bestehende Stadtlandschaft ein.
Der Mauerpark hat seine bauliche Erweiterung also bereits hinter sich, direkt angrenzend wird um die Art und Weise eines zukünftigen Bauprojekts noch gestritten. Das Umbaukonzept für die Neugestaltung des Friedrich-Ludwig-Jahnsportparks ist noch immer nicht final verabschiedet, auch der Abriss des Leichtathletikstadions verzögert sich.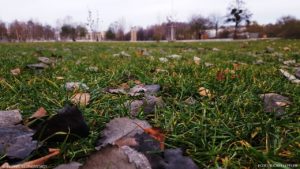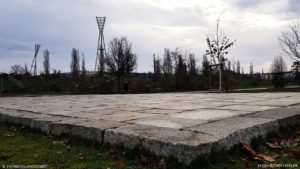 In June 2020, one of the most popular park projects in Berlin opened. In the Prenzlauer Berg district, the popular "Mauerpark", known beyond the city limits, was expanded by eight hectares. 
RECONSTRUCTION OF THE PARK AS A RESULT OF A COMPROMISE PROPOSAL
There have been years of dispute about a structural change to the area, between the Senate Department for Urban Development and local residents. At the heart of the conflict were the Senate's plans to build 700 apartments on a 3.5-acre site north of the Gleim Tunnel.
After long discussions, an urban development compromise was reached in 2016: In exchange for the sale of the 3.5 hectares to the construction company Groth Gruppe, an additional eight hectares were allocated to the park area, which formally belonged to the Wedding district.
DOUBLING OF THE PARK AREA
As part of the project, district boundaries were adjusted in 2017. The entire Mauerpark area is now in the Pankow district. The aim of this measure is to ensure optimal and uncomplicated management of the park area by one administrative district.
The formerly very narrow park was significantly widened by the expansion, its footprint doubled. The addition to the park area was structurally implemented over the past four years before the area was opened to the public in the summer of 2020.
DESIGN BY GUSTAV LANGE
The design of the expansion area is based on the design of landscape architect Gustav Lange, who already planned the existing Mauerpark some 26 years ago. Significant design features of the "old" Mauerpark, such as the rough granite blocks scattered throughout the park, will also be used in the new area.
We took a closer look at the area and found a park in the heart of Berlin that has been extremely well received by residents and visitors. The area between Graunstraße and Jahnsportpark fits perfectly into the existing urban landscape. 
The Mauerpark has thus already undergone its structural expansion; directly adjacent, the manner of a future construction project is still being debated. The conversion concept for the redesign of the Friedrich-Ludwig-Jahnsportpark has still not been finally approved, and the demolition of the athletics stadium has also been delayed.